Professional Locksmith Hatfield –

07966 233092
As an independent and family-run business, Millennium Locksmiths are the reliable and trustworthy locksmiths in Hatfield that are here for you in your time of need.  We're fully accredited with DBS registrations and offer our services at competitive rates.  Our services are available for people who are locked out of their property and need instant access.  There are many cases where people either lock themselves out or forget their keys.  Moreover, maybe you require changing your locks due to a recent burglary or break up with a spouse.  Whatever the reason, we're simply here to help the local people of Hatfield gain access and protect their property in the best way we know.  For more information, call us on 07966 233092!
Emergency Locksmiths Hatfield
For emergency responses, our team always aims to be at your property within 30 minutes and provide an immediate response.  Whether you've been locked out in the middle of the night or you need us to change locks urgently, our emergency locksmith services in Hatfield and the surrounding areas are available 24/7 giving you the ultimate peace of mind that we'll always be just a phone call away should you ever need us.  In some cases, it may take longer than 30 minutes depending on the location, time of the day and where you're based.  However, we can assure you that we'll be with you as soon as we possibly can be.
UPVC Door Locks & Mechanisms Hatfield
If you're looking to repair your UPVC door locks and mechanisms or replace them with a modern locking system, get in touch with our friendly team today.  We provide modern locking mechanisms that make use of cams and levers as well as multiple locking points which protect the door further.  Door locks and mechanisms can start to suffer from wear and tear over time and may need replacing.  However, we can assure you that we'll do all we can to repair the existing mechanisms and provide the best cost-effective solution that makes sense.
Our modern locking mechanisms are proven to be much more secure than the traditional mechanisms.  If your lock is on the verge of complete failure, it's essential to act now before emergency response is needed.  Call us today to find out more about how we can help you with our FREE lock security assessment.
Window Locks Hatfield
If you've noticed window locks becoming harder to open or manoeuvre, and you're worried about the security of your windows, it may be time to call Millennium Locksmiths.  Some properties don't even have window locks and this causes serious concern with over 23% of burglars gaining entry through a first-floor window.  We highly recommend that all windows have some type of locking mechanism for ultimate security and peace of mind.  Our team can fit new window locks and offer a fully mobile locksmith service in Hatfield.  All parts and labour is guaranteed working with the best suppliers and manufacturers to provide our customers with the best window locks.
Bi-Fold, Sliding & Patio Door Locks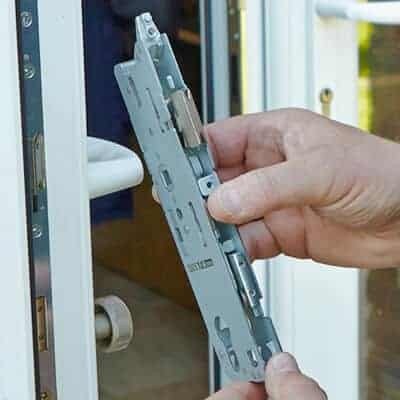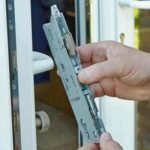 It's essential that all bi-fold, sliding doors and patio doors have fully functioning locks to prevent burglaries.  As well as fully securing your property, high-quality locks can also get you a much better deal on house insurance as most providers will ask what type of door locks are on your front and external doors.  Millennium Locksmiths provide a variety of different types of locks including multi-point locking systems which are one of the best security.  This is because there are a lot more locking points and therefore harder to force the door.  Our team is also happy to repair current locks where it's possible to do so using our exemplary equipment.  We also have insurance approved anti-snap and anti-bump locks on our fully stocked vehicles.
Garage Door & Side Gate Locks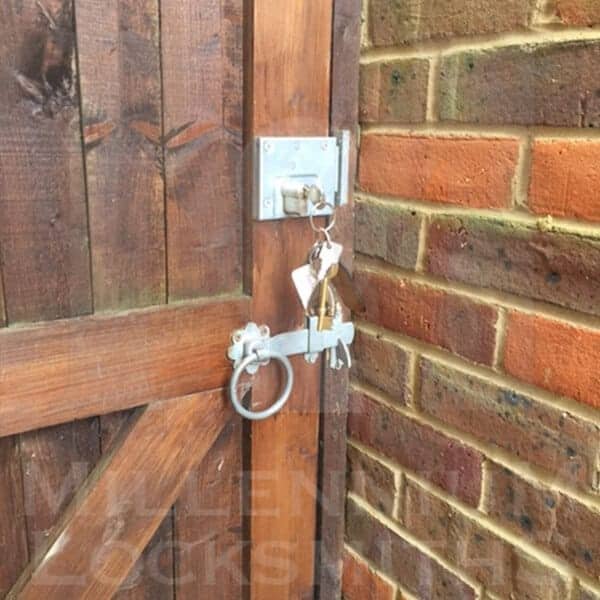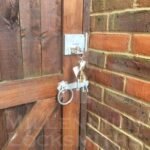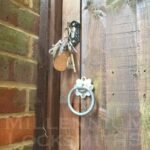 Security locks and padlocks can be supplied and fitted for main and side gates to your property.  There are a wide range of solutions available for wooden and iron gates.  Our solutions include rim locks, long throw gates locks and mortice sash locks.  Long throw gate locks are a common and popular choice with homeowners due to the fact it's one of the best options for security.  If you're looking to fully secure your side gates to block off clear entry to your garden or outdoor areas, our solutions are highly beneficial. Furthermore, our team can also offer the latest locking mechanisms for a range of different garage doors including: 
     

Up and over.

     

Sectional.

     

Roller doors.

     

Side hinged.

     

Steel & GRP.

     

& many more!
Contact Your Reliable Locksmiths in Hatfield
Millennium Locksmiths are fully accredited locksmiths in Hatfield with over 15 years experience.  With over 1100 5-star reviews across various platforms, we're proud of the dedicated services we provide.  Call us today on 07966 233092 or use our contact form to get in touch for more information!