Professional Locksmiths Chinnor – 01844 660025
Here at Millennium Locksmiths, we're your trusted locksmiths in Chinnor that offer lock repair and replacements for all types of properties including homes, retail premises and offices.  With over 15 years experience and helping the local people of Chinnor, we're confident in our ability to resolve any problem promptly and efficiently.  We're rated 5 stars across various customer review platforms including Yell, Google Plus and Google My Business thanks to the dedication and fast-response service that we provide.  Furthermore, we're fully accredited and all locksmiths who work for us are DBS checked and verified.  For your FREE no-obligation quote, call us today on 01844 660025 or use our online contact form to leave us an enquiry.
Emergency Locksmiths Chinnor
Do you need emergency locksmiths in Chinnor or the surrounding areas?  Millennium Locksmiths are 24 hours locksmiths that are available outside of normally working hours and bank holidays.  When you need us, we'll always try and arrive within 30 minutes or less and provide safe openings for lock outs.  Whether you've identified the exact issue or you require our team to fully resolve, there's no job too big or small that we can't handle.  Our emergency locksmith services include re-securing properties & burglary repairs, and repairing and replacing broken or damaged locks.
Composite doors are also fairly weather resistant which is what makes them a popular choice on most new homes that are built today.  However, any door mechanism is susceptible to being damaged and becoming faulty over time.  Although UPVC doors consist of outstanding multi-point locking mechanisms, frequent use can start to take its toll.  If you're struggling to lock your UPVC doors or you've noticed the locking mechanism is faulty, call our team today and we can provide an excellent repair or replacement solution before it gets worse.
99% of the time we have multi-point locks readily available and in stock ready to install.  However, occasionally a door mechanism is a special part order.  Here, it may take a few days to arrive but we have overnight locks that ensure security in the meantime that help to keep your property safe.
Window Locks Chinnor
Millennium Locksmiths take pride in stocking many makes and types of cylinders and mechanisms as standard procedure.  Whether you're looking to upgrade window locks or repair current locks to increase security measures, we've got you covered.  Sash windows locks are very common in older homes and aren't sufficient enough for proper security and protection.  Here, it's possible for our team to replace the lock with a modern one whilst keeping the same window style.  All parts and labour will be guaranteed and our fully mobile locksmith service is available to all local customers looking for window locksmith services.
Bi-Fold, Sliding & Patio Door Locks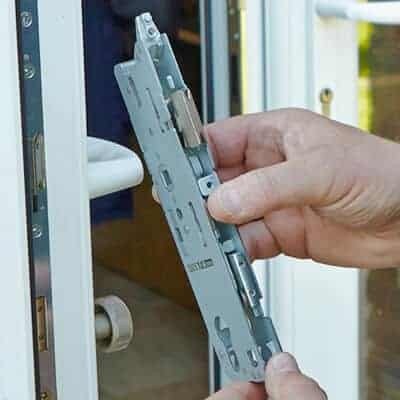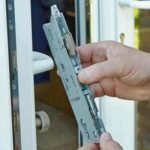 Millennium Locksmiths have a range of locking mechanisms available including mortice locks for sliding doors, multipoint locks for sliding doors and other additional security locks including patio door bolts.  Our team is happy to provide a FREE security assessment where we can recommend the best type of lock for your individual situation and circumstances.  Whether you're looking to replace faulty locks or repair current locks on these types of doors, we'll be happy to help.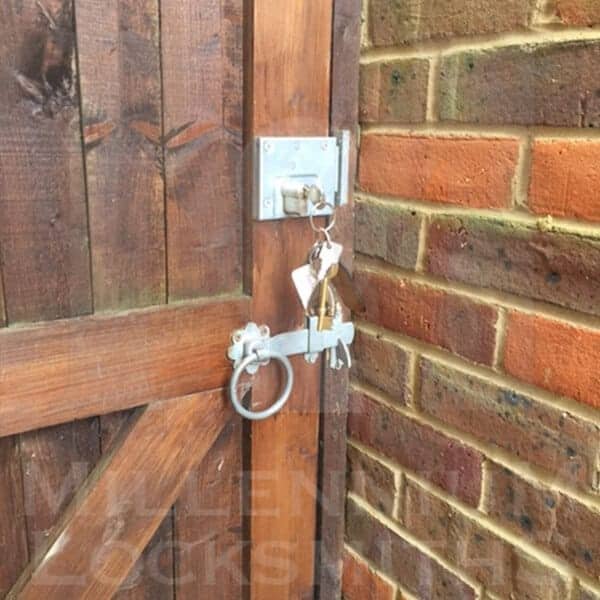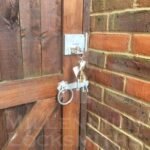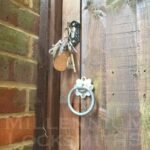 Millennium Locksmiths can also repair and replace locking mechanisms for all types of commercial and domestic garage doors.  If you've had a garage broken into and need a new lock that will help to increase overall security, we have the solution you require.  You'll also be glad to know that we only work with the best manufacturers to ensure we're using the best products on the markets.  Moreover, we install security locks and padlocks in Chinnor to properly secure all types of side gates.
Our range of side gate locks we install include:
Brenton padbolt.

Rim locks.

Nightlatches.

Long throw gates locks.

Mortice deadlocks.

Mortice sashlocks.

Lockable dropbolts.
Contact Your Reliable Locksmiths Chinnor
Millennium Locksmiths are your specialist locksmiths covering Chinnor and the surrounding areas.  There's no job too big or small for us and we're happy to provide FREE quotations on request.  For more information, call us today directly or use our contact form.