Reliable uPVC mechanisms
Have you noticed the handles sticking or the keys not working as swiftly as they used to?
You may think most of these issues are key related but the uPVC mechanism is usually to blame in these cases.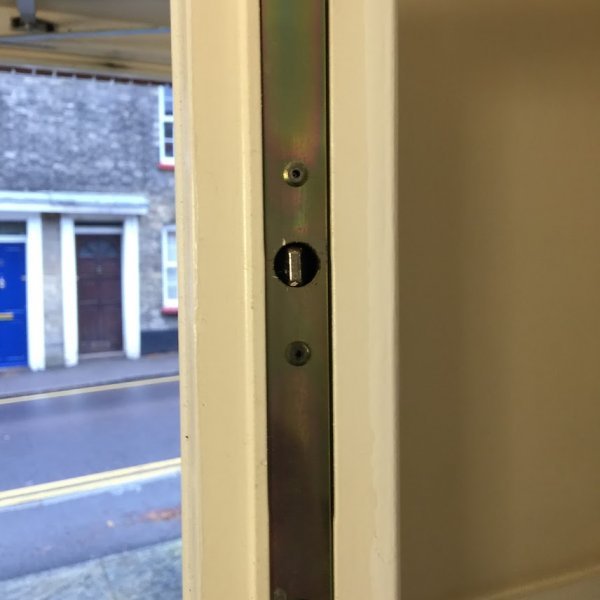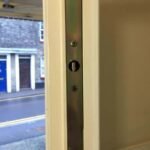 Not many people will ever stop to think about their door lock, but actually, they've changed a lot over the years. Simple bolts and latches were used for centuries in castles but gradually evolved to mechanical locks requiring a key. The lock was usually situated in the centre of the door and may or may not have had an integral handle.
Then cylinder locks came along – in the UK these were usually fitted around shoulder height with a replaceable cylinder operating a traditional latch. Rim cylinders are the most common of these and are a standard size. They are available in brass or nickel/chrome finishes. Continental Europe developed the Euro profile cylinder which has become increasingly common in the UK because it is able to operate a multi-point lock – more about that in due course. Euro cylinders come in a variety of sizes to accommodate different door thicknesses and are also available in brass or nickel/chrome.
The downfall of cyclinder locks:
Cylinders are vulernable to a range of attacks that someone may use to gain entry into your home. Cylinder snapping is a technique used by burglars to break locks by force. It involves breaking the cylinder so that they can operate the lock 'manually' to open the door. The cylinder is what locks all of the locking points in place to make your door secure.
Anti-snap locks are a British Standard kite marked euro cylinder with a security star rating and are perfect for the replacement of all types of euro cylinders found in today's market for uPVC or double glazing doors. This is a high specification euro door cylinder with numerous features like the snap resistance bar and a double-sided dimple and trace security key.  Giving you total peace of mind.
Cylinder snapping is something to be aware of, but you don't need to be afraid of it. Our anti-snap cylinders are designed specifically to resist attempts at breaking them, they are also anti-pick and anti-bump and so resistant to even a determined burglar. They can be installed on uPVC, aluminium and composite doors, and we can install them the same day.
uPVC Mechanisms:
The increase in uPVC or composite doors as opposed to traditional wooden doors has led to more sophisticated locking mechanisms. Most of us are familiar with the appearance of the Euro cylinder in the middle of the door, but the cylinder is just one part. The key turns a 'Cam' in the centre – a little lever which then operates the centre part of the mechanism. This is basically the brain of the lock as it converts the rotational turn of the cam to movement which operates the 'mechanism' of the lock – usually seen as a metal strip along the edge of the door. The mechanism can include hooks and deadbolts (which extend and retract), rollers or mushroom bolts (which slide up and down) along the edge of the mechanism strip. All of these fit into corresponding apertures in the frame to secure the door along the whole of its edge rather than just at the level of the lock resulting in a greater level of security and reassurance for the owner.
As with so many things in life most of these parts are available in a variety of standards. The British standard for locks is BS3621 and the insurance industry requires locks to meet this standard.
Millennium Locksmiths take pride in stocking many makes and types of cylinders and mechanisms as standard (dozens and dozens of them!), so we are able to complete 99% of jobs in a single visit. Occasionally a door mechanism is a special order part – in those circumstances please be reassured that we have overnight locks with which to secure the door so you can still use it whilst we wait for delivery of your specific part – usually just a few days.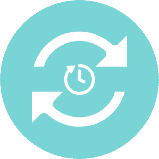 Quick Turnaround
Millennium are proud to complete 99% of our jobs on the same day. It's rare that a locksmith is able to repair a uPVC mechanism on the same day of the first visit. We stock a range of mechanisms that are ready to be installed. No waiting, no fuss!
This is reassuring for those that are left with a front door that they can't lock, as broken mechanisms can render the lock useless.
In the rare event that we're unable to finish the job on the same day, we're able to fit a secure overnight lock to keep you safe, and then complete the job as soon as the parts are available.