Looking for a Locksmith in Amersham, Chesham, Chesham Bois, Little Chalfont, Little Missenden, Mop End, Woodrow, Coleshill, Latimer,Chenies, Winchmore Hill, Hyde Heath, Lye Green and all surrounding areas please call us now on 01494 854808
We are a family run business with experienced Locksmiths local to Amersham. Fast and affordable 24/7 Locksmith service.  We pride ourselves on getting 99% of our jobs on the same day with an immediate response time of 30 minutes where possible.  We are a true local family business and genuinely care, so if you are looking for a company built on traditional values contact us now on 01494 854808.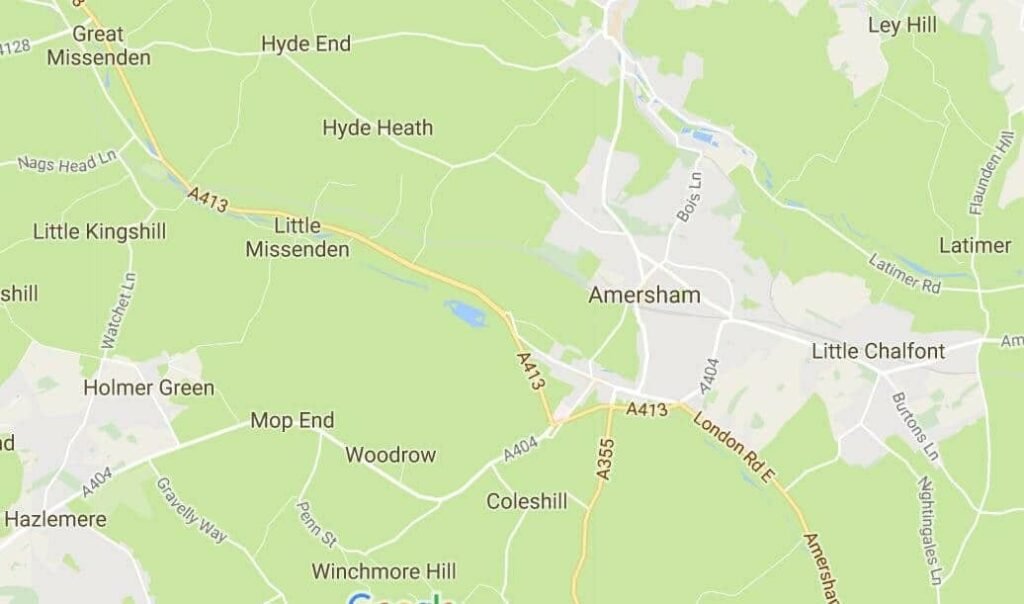 Skilled Locksmith Providers In Chesham
Thank you for visiting Millennium Locksmiths. We are an independent, family-owned business specialising in home and commercial locksmith solutions in Chesham. We're able to utilise our experience to get you out or in your home or business. With our emergency locksmith service, our experts will reach your location within minutes of you getting in touch with us and deliver a rapid and effective lockout solution.
For additional details on our 24/7 emergency locksmith service in Chesham, you should call 07966233092

It's hard to get peace of mind, comfort and confidence when you haven't yet installed suitable security equipment at your house or business in order to safeguard against burglars. Our experienced and fully qualified experts will help you put in the best choice locks and security system for your property or home.
With our services, you'll be able to enjoy your night sleep well-aware that your office and home are safe. Research has revealed that getting suitable security locks significantly decreases physical harm and loss of property to trespassers. A much better security system at the workplace will lead to raising staff member efficiency mainly because it instils professionalism, reliability and definitely makes the office much more comfortable.
For additional information on our domestic or retail building locksmith services in Chesham, you should telephone 07966233092 or visit our web page: Emergency Locksmiths In Chesham for more information
Accredited Local Locksmiths
Our accredited, knowledgeable and licensed staff are enthusiastic about supplying effective and efficient locksmith services for our clients. If you have to have locksmith providers in Chesham, even by scheduled appointment, our specialists will almost always be prepared to go to your home or company to give you Our locksmiths are situated throughout the area and are usually close to Chesham.
Having technicians located in the local community in which we do business is beneficial to our clientele in two ways. For Starters, whenever you give us a call in need of an emergency professional locksmith service, we won't keep you waiting around. The specialist closest to you can come to your location inside of a half-hour and take care of any issues you may be having to deal with.
Additionally, by using local locksmiths means that we don't incur sizeable transport expenses when coming over to take care of your needs. We pass because of this, employing our service guarantees you a fast, dependable and cost-efficient professional locksmith service. When you require to fit or service your locks to guarantee the protection of your family, workforce and buildings, merely contact us.
24hr locksmith services in Chesham
Do you need emergency 24-hour professional locksmith services in Chesham? Well, search no more due to the fact that you've come to the correct site. Millennium Locksmiths supplies a 24hr lockout service with expert technicians all over Chesham. Let's face it, you can't foresee when you are going to require an emergency 24-hour locksmith solution because these things just come about. It is especially infuriating being locked out of your house late into the night when one and the only thing you wish to do is get inside and relax following a long day's work. It truly is frustrating in the event the entrance door locks of your store start to act up and don't open up in the evening hours, delaying you getting home or prior to when the working day will start, lowering your trading time.
When either of those distressful occasions takes place, don't stress or be concerned. Give us a call and we'll immediately dispatch a qualified technician that will remedy the situation and eradicate the situation within a few minutes. Whatever time of day or night that you will need our services, our locksmith professionals are accessible 24- hours/7 days a week, which include throughout weekends and holidays.
Home Locked Out Expert Services
Should you lock your own self on the inside or outside in your home, the next step to do ought not to be smashing a window pane or getting trapped hoping to get through the cat flap. Just contact us today and our skilled locksmiths are going to be nearby in order to resolve the issue in an easy and efficient manner. You shouldn't weaken your property's security and safety just because you have been shut out. At Millennium Locksmiths, we have different suitable approaches at our disposal and after reviewing your locks we will try a method that will encounter the least resistance and make sure that your residence won't experience any damage along the way.
Business Lock-Out Professional Services
When you are locked out of your business office, you shouldn't need to cancel a day's work. Purely give us a call for the very best office and business lockout solution in Chesham and we will deal with the problem for you swiftly.
Changing Locks
There are various reasons which will prompt a home-owner or business owner to replace locks. If you have moved into a property which had been earlier occupied by someone else or family, you never know what kind of person previously had access to keys of your house and changing locks is paramount if that's the case. If the door locks and window locks are beginning to display indications of use, it could be that it is time to change them. After all, they work tirelessly to protect your family members and property. Whatever your reason, benefit from the experience of our locksmith professionals to finish the job in a very high-quality manner to help you to maintain your security measures of the home and business at the highest possible levels.
Lock instalment
When locks go wrong or become damaged, it truly is crucial that they're changed the right way and at once to help keep the property or home safeguarded. Millennium Locksmiths qualified personnel can fit new locks to your residence and company to help you relax assured that the locks will close and open just as you'll want, and make sure the wellbeing of occupants and properties in the building.  Where pertinent we install "anti-snap" or also known as "anti-burglar" locks which are very hard to penetrate.
Buying A Replacement Entrance Door & Window Handles
If you have a fault with your door or window handles it is typically very reasonable to swap them. We use the best-certified replacements.
Whether it be a garden shed, your garage or outbuildings – we commonly fill up these locations with invaluable tools or devices that can add up in cost. Make certain they're thoroughly protected with the best and newest locks and security devices.
All-around your premises
Numerous family homes have access to the back garden by way of a side entrance. Unless appropriately secured they are often a great way for unwanted visitors to gain access to your premises. A very simple slide bolt or catch do not halt them. We've got an array of security solutions to protect your side gate, without bringing about the avoidable inconvenience for you personally when you wish to access through the gate.
Roller Shutters/Security Shutters/Grills & Entry Solutions
However, you give protection to your commercial, industrial or store buildings, either with roller shutters, security shutters, grills or entry devices we can provide service in the event you need admittance because you are locked out.
We also provide instalment and upgrades to the existing safety measures.
Lock Repair
You cannot prevent your locks from failing now and again. Quite often it can be owing to criminal damage, and in some cases, it can be just deterioration of a well-used locking mechanism, but it could be possible to repair it as an alternative to buying a new one and for that reason lessen the impact those losses place on your business interest.
Our locksmiths can do much more than getting your place of work or store entrance open. If your locks are compromised our locksmith can fix them if your locks are worn out they're able to swap them with new locks.
We will keep you well informed and inform you every step of the way, presenting the options so you're able to make an educated decision. There are certainly not any hidden conditions or fine print, just a sincere and transparent professional locksmith expert services.
Millennium Locksmiths – experienced, accredited, trustworthy and inexpensive locksmiths in Chesham. Call today for immediate services in 07966233092 or visit our web page: Emergency Locksmiths In Chesham for more information