Professional Locksmiths Watford – 01923 640015!
Millennium Locksmiths have provided professional locksmith services in Watford, Chorleywood, Leighton Buzzard, Croxley Green, Rickmansworth, Little Chalfont, Amersham, Kings Langley, Abbots Langley, Chalfont St Peter, and Colehill for decades.  If you're looking for professional locksmiths in Watford or the surrounding areas, contact your local locksmith today on 01923 640015.  Alternatively, use our simple online contact form to leave us your enquiry and we'll get back to you as soon as we can!
We are a family run company with decades of experience in Watford.  We make a point of being part of the local community, hence why we're a leading locksmith in the area.  Our team always uses a non-destructive entry method to get into properties – wherever possible – and cause minimal disruption.  You'll be glad to know that our service is available 24/7, 365 days of the year.
Emergency Locksmiths Watford
No matter what problem you're faced with, Millennium Locksmiths has the perfect solution for you! From being locked out of your home to wanting to increase your property's security, we have a professional and robust lock solution for you.  We've always wanted to deliver a reliable service that doesn't break the bank, and that's exactly what we do!  We see no reason why a cost-effective service has to be any less reliable than it should be.  This is what makes us a leading locksmith in Watford. 
When you work with Millennium, you are guaranteed an established service from an expert locksmith.  You'll be getting a locksmith that specialises in all forms of lock repair and lock installation.  They'll be able to take the stress away from your lock issue, allowing us to take the headache out of all of your residential and commercial lock issues   Get in touch with our emergency locksmiths in Watford, call us directly on 01923 640015!
UPVC Door & Lock Mechanisms Watford
It might seem odd to consider upgrading the locks for your UPVC or composite doors.  This is the consensus for most homeowners since locks are usually overlooked when it comes to home maintenance.  Locks are a much more pressing issue than most think, considering how dependent we are on our locks to secure our home.  Locks are one of the only things stopping a burglar from entering your home without forceful entry, making it vital that they're considered when you're thinking about the security of your home. 
Window Locks Watford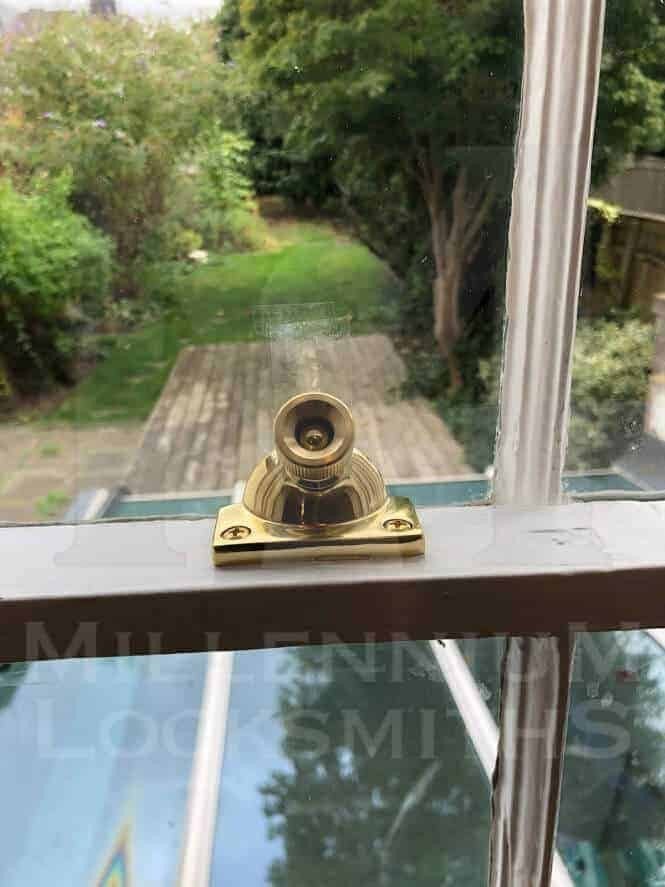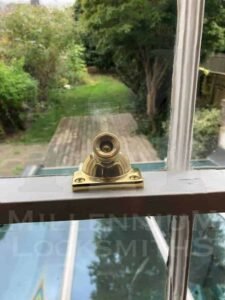 Our team is fully trained in the repair, installation and the replacement of all window locks.  This ensures that any lock service you receive will be reliable and professional.  A poorly installed window lock is as good as no lock since any criminal wanting to gain entry into your home will know how to bypass a poorly fitted lock.  This is why it's vital to work with a locksmith that knows what they're doing.  With intruders commonly using windows to force entry into commercial and residential properties, it's imperative to ensure all window locks are fully secure and effective for keeping you and your possessions safe.
Bi-Fold, Sliding & Patio Door Locks
For these types of doors, locking mechanisms that are commonly used include cylinder locks and twin-point locks.  These types of locks are beneficial for protection as they're designed to meet British Standards and are put through rigorous testing to ensure they can resist common housebreaking techniques such as picking, bumping, drilling or snapping.  Over time, these locks may become faulty or may not be working like they should.  If you notice this, it's important to give your local locksmiths in Watford and call straight away.  Our team can visit your property urgently and provide the best cost-effective solution – whether that's repair or replacement!
Garage Door & Side Gate Locks
The team at Millennium Locksmiths can work with you to find the best security solution for your home, ensuring that your windows, doors, garages & gates are as secure as they can be.  Studies show that secure locks reduce the chance of burglary significantly, as old and worn locks make an easy target for any budding criminal wanting to gain access to your home.
Whether you're looking to upgrade the locks on your uPVC doors, windows, gates or sheds, Millennium Locksmiths provides the highest quality service.  We work with the best suppliers ensuring that you're given nothing but the best to improve the security of your property.
Locked Yourself Out? Don't Panic!
Locked yourself out of the house? Left your keys in the office? Lock jammed up and won't lock? Don't be worried!  These things happen and it's companies like Millennium Locksmiths who can help!  From lockout services to emergency repairs, we can offer a range of services that'll give you peace of mind so that you can carry on with your day. 
Contact Us Today
To get in touch with our emergency locksmiths in Watford – who are available 24/7 – call us directly on 01923 640015.  We're also available to pick up enquiries via email if you wish to use our simple online contact form.  Millennium Locksmiths offer professional, expert and cost-effective locksmith services to businesses and homeowners throughout Watford.  With a local locksmith close to you, you'll be guaranteed a speedy and reliable service.