Looking for a Locksmith in Watford, Chorleywood, Croxley Green, Rickmansworth, Little Chalfont, Amersham, Kings Langley, Abbots Langley, Chalfont St Peter, Colehill and all surrounding areas?
Contact your Local locksmith Tim on 01923 884981.
We are a family run business with experienced Locksmiths local to Watford.
Fast and affordable 24 hours / 7 days a week Locksmith services available now on 01923 884981.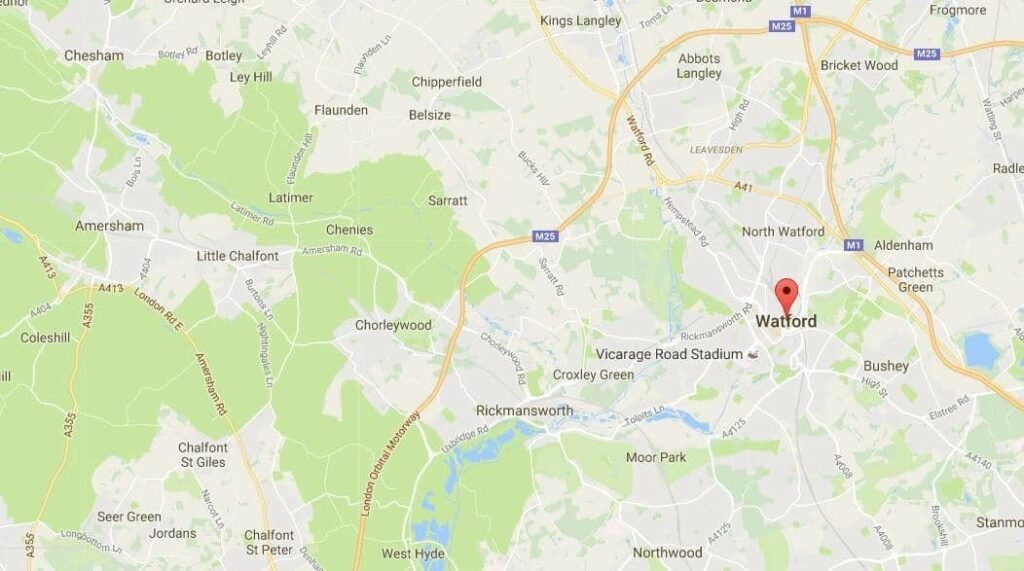 Emergency Locksmith and Security Expert in Watford from Millennium Locksmiths
Locks Opened, Installed and Replaced.
Residential & Commercial Properties
All Watford Postcodes
All Lock Changes
UPVC Door Repairs
Guaranteed Entry
Fully Covered By Insurance for your comfort
Call Twenty-four Hours 365 days a Year
Your efficient Watford Locksmith Professional for virtually any lock predicament
Whatever your lock predicament we've got the best solution. We take care of various lock trouble 24 hours a day, all year round. From unexpected emergency access to the installing of high- quality security and safety locking mechanisms. We have you covered.
When you have a problem with a lock you want a locksmith professional which will correct your lock difficulty swiftly. We stock one of the largest ranges of locks available from the more standard to the most advanced locks in the marketplace. If you're looking for something on a tight budget or aiming to achieve high security with all the industry leading models then Millennium Locksmiths can assist.
What we can guarantee is you get an established service from an expert Watford locksmith who specialises in handling any manner of lock situation. Let us take a headache out of all of your residential and commercial lock difficulties.
Phone Millennium Locksmiths Watford for a swift resolution
When you have a lock issue you want to know that you have a locksmith you can trust. Every one of our fully trained locksmiths operates close to Watford 24×7 to help you resolve any lock difficulty speedily. We manage a 24- hour emergency locksmith company in addition to all the services such as lock changes and installation. If you would like a competent professional locksmith for your lock issue to be sure to make contact with Millennium Locksmiths Tel: 01923 884981
Call your 24-hour emergency Professional Locksmith
Are looking for a 24- hours emergency professional locksmith company in Watford you know can trust? Found your self-locked out of your home or business office? Do not want to pay money for pricey emergency call outs to get you into your property? With our amazing, skilled and local company in Watford, you have the best solution service provider and you are in safe hands. We understand all about the aggravation and tension associated with a lockout, robbery or key breakage. That's the reason our exceptional quality solution promises to supply budget friendly, higher- quality, Locksmith services quickly. You want to know that when you obtain any local professional locksmith in Watford you're getting the very best security, service and quality. We understand that you wish to gain access to your premises in an effective and timely manner and without the need of creating any damage. For this reason, numerous customers rely on us to fix all of their lock issues, lockout and missing key problems.
Why Phone Millennium Locksmiths?
Millennium Locksmiths supply a 24- hr locksmith service that covers Watford and also the nearby regions every day of the year and in addition we deal with all types of lock fitting, entrance door opening and security products. We are able to offer wide-ranging security tips and also providing exact quotations for smaller jobs on the telephone. Delivering security enhancements for example high- security locks on each of the access points on your property be it residential or commercial. We can install a high security five lever mortise lock to enable you to be in line with your insurance coverage. There is no job too big for Millennium Locksmiths, so if you have snapped a key in your lock or maybe your home has been burgled so you need to have every one of your locks replaced in the midst of night, Millennium Locksmiths Watford would be the company you need. Having a tight-knit group of top quality locksmiths working relentlessly to offer an incredible 24/7 – 365 service, our local Watford Locksmiths are proud of the security solutions we provide our clients whether or not the property is commercial or home, regardless of if the job is completed at 11 am or 1 am we pride ourselves in superior customer care and experienced security upgrades. Contact Millennium Locksmiths right away and we can provide a fast, practical and inexpensive security resolution for your property or home.
Garage Door Locks and Protection
Garages are frequently forgotten about neglecting precisely how much value is in there is common as the items which gather there increase year after year. For the team at Millennium Locksmiths, protecting all your property is necessary as every single lock and security feature in place will help enhance the total security of the home.
In terms of garage locks, frequently we see a number of common kinds, and chances are that you have one of them on your garage door. T- handle locks, often located on the metal type of garage doors, should they be of a high quality and working properly, these are the version of locks that the Millennium Locksmith staff recommends. They have got difficult to duplicate keys as well as the 100 % locking mechanism cause them to be hard to break by force.
It's also possible to have deadbolt locks fitted for your garage door. They are often side mounted to provide the most desirable security and access. They're excellent for garage area security when you have a good quality locking mechanism, in working condition. Call a local garage lock installers in Watford and find out the way we will help you secure your garage.
Lock Upgrades and Repairs
The need for making sure your locks are functional and that the security which they supply is maintained to the optimum level, naturally, is obvious. The team at Millennium Locksmiths wish to convey a delicate prompt of the way to make certain that your locks are constantly kept in the best possible way, reducing damage, being sure that your lock endures for decades.
One thing to ensure is that the installation of the locking mechanism is performed properly, in the event you require help for your lock installation please feel free to make contact with us at any time. We can easily arrange for an easy and quick lock instalment at a time that fits into your schedule, meaning that your lock installation will be done perfectly and at your convenience. A terribly installed lock will endanger both the protection it provides along with maximizing the risk of the lock not working after just a brief time period of utilisation. So make sure that your locks are installed by way of the nearest specialist, and if you want to get one fast, speak to us!
The next thing will be the keys. Each time a new locking mechanism is installed, you generally get a couple of keys to go with it, the unique keys for any lock are usually up to the similar standard as the lock. So make sure you get locks made by widely known and trustworthy manufacturers.
Whether it be an upgrade to locks on your front door, back door, side door, patio door or bi-fold doors – Millennium Locksmiths Watford provides the highest quality locks, from famous labels to keep the building safeguarded.
Door Bolts Installation
When it comes to your door security and safety at home or in the office, there is the classic deadbolt that could constantly act as effective security from attack. This is particularly significant for the entrances to your home that may be concealed from sight.
Your nearby Millennium Locksmith can, obviously, aid you with the quick fitting of superior-quality deadbolts for virtually every, and all your entry doors when you want it, having the job done is as fast as phoning and arranging a time.
Opportunistic criminals and possible crooks will in most cases be put off by extra deadbolts on your doorway. So making sure you've multiple points of locking on your door, also works as a strong deterrent in these instances. Millennium Locksmiths recommend deadbolts as the simplest, most rudimentary, but additionally very effective means of home protection.
Expert installation is required for the lock to offer the optimum capacity to protect, and with only tried, tested and trustworthy lock manufacturers in stock. Your deadbolts will be guaranteed up to the greatest standard.
Safety and security of your business premise
Millennium Locksmiths know that one of the main reasons for worry and anxiety amongst business owners would be the security and safety of the property when it's left unattended. This particularly true for establishments who always keep computers, office equipment or invaluable inventory on their property. To ensure that you have the most effective security measures set up, keeping the valuables guarded, but which will keep you in line with your insurance policies along with letting you sleep at night without worry, call
Each place of work is unique, and the risks of every single place vary greatly depending on a variety of elements, one thing that may cause confusion should you be looking to instate a very good security solution to your industrial building. By contacting a reliable professional locksmith, you won't just gain a very good comprehension of your own security circumstances but also get the guidance you need to keep your premises protected to the maximum level.
Calling your local professional locksmith right now is the first task of ensuring you keep your premises and products secure day and night, irrespective of your working hours.
Anti- Snap Cylinder Locks
To gain access to your premises intruders will often use a procedure often known as "lock snapping". A method which countless households throughout the UK at the moment are vulnerable to. With this system, the crook doesn't need any kind of high priced or expert instruments which is the primary reason it is turning out to be such a commonly utilised solution to enter someone's property.
The lock snapping technique is used in around 1 / 3 of all burglaries within the UK. The actual way it works is as simple as manipulating a weak point in the typical cylinder lock, which means it can easily take as low as 15 seconds for anyone who has mastered the method to gain entry into your property. It's also a comparatively noiseless method of conducting a burglary. The problem with the normal door lock has been known to Millennium Locksmiths as well as the security industry for a long time, yet still, there seems to be somewhat low awareness amongst the neighbourhood and the population except if they have suffered this kind of break-in.
Millennium Locksmiths in Watford can upgrade and fit anti- snap locks to any, or all, of your exterior doors.
Please Do Not Panic!
Snapped your key in the lock barrel? Left your keys in the house and you're locked out? Don't panic yet! Millennium Locksmiths have a professional, expert and cost-effective local locksmith close to you in Watford. Call 01923 884981 and we will be on our way to fix the problem.