Preventing Burglaries In Your Home:
Burglaries in your area?
Is your home truly safe? Do you know how secure your home is?
Keep your property secure
Do you have a lock in your home that doesn't work as it should?
Re-secure your property
Can't unlock a door or window in your home? Can't lock it?
Our locksmiths are available 24 hours a day to help you keep your home secure.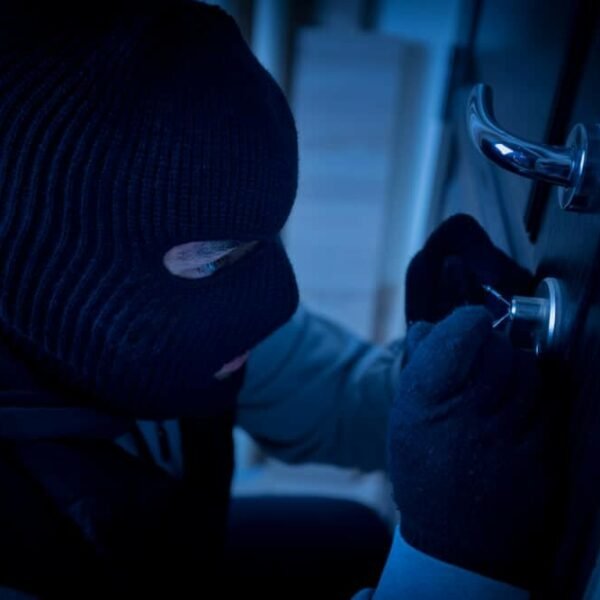 The Importance Of Securing Your Home
Everyone should feel safe in their home, regardless of what area you live in and how big your home is. With crime rates on the rise, events like local burglaries outline the importance of having secure locks to protect you & your home. Without quality locks securing your home, the feeling of safety & security soon fades. The ability to lock your doors is an option that every homeowner deserves.
Most people understand the importance of having locks on their doors and windows but there are some that still leave their doors unlocked. You may have a lock that's not been working as it should and as a workaround you've just been leaving your door unlocked. This is a terrible way to put yourself & your home at risk since an unlocked door is an open invitation for anyone looking to rob your possessions. Criminals will always take the easy route, so if they are able to gain access to your home without having to force their entry, they will.
Protecting your property:
It's a sad reality when there are people out there trying to make a quick buck by robbing homes & selling peoples possessions. It's an unfortunate truth that homeowners/property owners have to acknowledge and act upon. Ignoring this however would lead to a higher chance of having your home burgled. The absence of adequate locks in your home just increases the chance that your possessions will be taken or worse, your family being harmed. Locks act as the first line of defence when it comes to someone trying to enter your home. It's vital that they are focused on when it comes to the security of your home.
Regardless of what service you need, Millennium Locksmiths has the solution for your problem. Whether you're worried about a lock that's not been locking as it should, or are just curious on how to better your home's security, Millennium Locksmiths has you covered. Our team of professionals can provide a range of services & products that'll secure your home quickly & professionally. We ensure our locksmiths are equipped with the best quality locks to ensure we're delivering the best to our customers.
Giving the gift of security:
For those that already have adequate home security, perhaps you have a loved one or a family member that isn't so fortunate? Whether it's an elderly parent or a son or daughter that's just bought their first home, you should consider if they'll benefit from having a secure lock fitted to their doors & windows. It's an odd gift idea we agree, however, we can't think of anything that would offer more peace of mind than knowing that your loved one's home is fully secure. There is a range of locks that are fit for this purpose, giving you the reassurance that the best-suited locks will be fitted to secure your loved one's home.
Why should you choose Millennium Locksmiths?
Finding the best lock/service for your needs is as easy as calling Millennium Locksmiths. Our team will find the best service & products to suit fulfil your requirements, ensuring that you are more than happy with the service we provide. If your locks are outdated, faulty or just need some TLC, give Millennium Locksmiths a call & we'll be at your door in no time.
Protecting your property:
We're leading experts with residential properties but have also helped all types of businesses in Buckinghamshire & Slough to secure their properties. We understand the pressures & stresses of protecting your business so we ensure that our locksmiths cater to your needs.
NEED YOUR HOME' LOCKS UPGRADED?
Call us now