Reliable uPVC Door Mechanisms
uPVC door mechanisms are used in a wide range of doors that you may find in your home. You should see uPVC mechanisms in most sliding patio doors french doors as well as uPVC doors.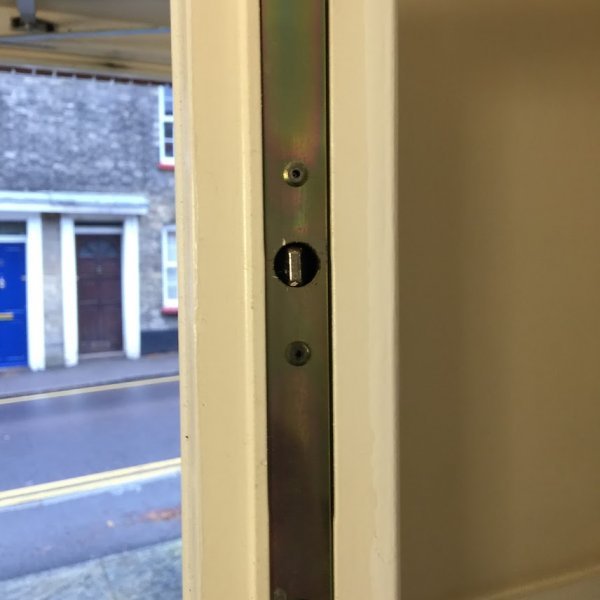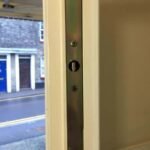 Door locks or more specifically the mechanism is something 99% of people don't think about, even though it's something we use on a daily basis. Lock mechanisms have evolved dramatically over the years, mainly in the name of security. The need for secure locks, doors and windows comes from the progression of methods to break into homes. The same goes for lock evolution. Simple bolts and latches were used for centuries but the need for hightened security pushed the development of mechanical locks that use a key.
Cylinder locks were then introduced, replacing outdated lock designs since it was a much more thought out design. Cylinder locks utilise traditional latches but are much more serviceable in the long run. Rim cylinders are the most common types of cylinder locks, becoming the standard in the UK. A shift to the Euro profile cylinders has become more prevalent since the Euro cylinder is able to operate a multi-point lock. This offers a much more secure lock but we'll mention this later!
Are Cylinder locks the best solution?:
Cylinder locks are incredibly useful and offer a good level of protection. This is why cylinder locks are still utilised today. They are however still vulnerable to a range of attacks that a criminal may use to gain entry into your home. A term called "cylinder snapping" is a method that burglars can use which involved breaking the cylinder to unlock the door or window. Since the cylinder is what locks all of the locking points in place to make your door secure, breaking the cylinder is a way of bypassing difficult-to-break locks.
Cylinder snapping is something to be aware of, but you don't need to be afraid of it. If your doors use cylinder locks then anti-snap cylinders are the solution for you. These locks are specifically designed to resist attempts at breaking them, whilst also offering anti-pick and anti-bump resistance.
uPVC Door Mechanisms:
With the adoption of uPVC/composite doors in a lot of UK homes, there has been a big push for a more sophisticated locking mechanism that offers more security than older styles of lock. Most of us are used to the look of a Euro cylinder, but the cylinder is only one part. The key enters the cylinder in order to turn a 'Cam' in the centre. The Cam is a little lever which then operates the centre part of the mechanism. This acts as the brain of the lock as it converts the rotational turn of the cam to movement which operates the 'mechanism' of the lock – usually seen as a metal strip along the edge of the door.
The mechanism can include hooks and deadbolts (which extend and retract), rollers or mushroom bolts (which slide up and down) along the edge of the mechanism strip. All of these fittings will lock into corresponding apertures in the frame which secures the door along the whole of its edge rather than just at the level of the lock. It's this increased fortification that results in a much stronger lock-up. This level of security and reassurance gives the homeowner peace of mind.
There is a wide range of standards when it comes to these mechanisms. However, the British standard for locks is BS3621. This is the standard that must be provided for most insurance policies that require locks to meet a standard.
Millennium Locksmiths take pride in stocking many makes and types of cylinders and mechanisms as standard (dozens and dozens of them!), so we are able to complete 99% of jobs in a single visit. Occasionally a door mechanism is a special order part – in those circumstances please be reassured that we have overnight locks with which to secure the door so you can still use it whilst we wait for delivery of your specific part – usually just a few days.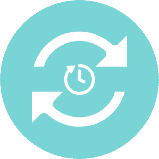 Quick Turnaround
We pride ourselves on our quick completion rate, since we're able to complete 99% of our jobs on the same day. Most locksmiths in the industry struggle to repair or replace a uPVC mechanism on the same day but we stock a range of mechanisms that are ready to be installed. No waiting, no fuss!
This is good news for anyone who has a failed mechanism and that can't lock their front door since they won't need to leave a front or back door unlocked throughout the night! In the rare event that our locksmiths are unable to finish the job on the same day, we can fit a secure overnight lock to keep you safe, and then complete the job as soon as the parts are available which is usually the next day.