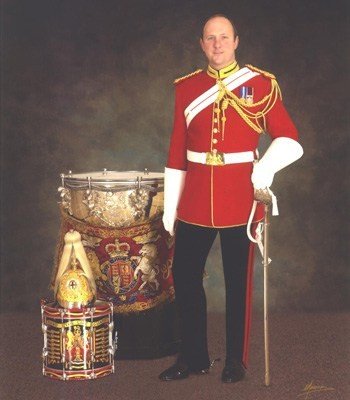 My name is Tim Francis. I started Millennium Locksmiths in 2005 following 26 years in the bands of the Household Cavalry. I started in the Blues and Royals as a teenager playing percussion – you may have seen me riding the famous drum horses at events such as Trooping the Colour. As my career progressed I held the role of Band Secretary which involved arranging performances around the United Kingdom and internationally and ensuring that the equipment, instruments, band members and horses all arrived in the right place at the right time – this developed my organisational skills to a very high standard.
I reached the rank of Band Corporal Major in the Band of the Lifeguards (equivalent to Sergeant Major) which involved the day to day management of the band and its performances.
I came across Locksmithing towards the end of my time in the army and decided that I wanted to set up my own business. I used my resettlement package to take the City and Guilds qualification and to purchase the basic equipment. It was then a matter of building up my experience and knowledge. I'm very grateful to the locksmith colleagues who mentored me – even though we are competitors.
So here I am more than 10 years later and I can honestly say that I really enjoy the work. My background means that I'm conscientious and reliable – my work is always completed to the highest standards. I get to be out and about – meeting a wide variety of people. It's great to know that you've helped someone.
Which Trusted Traders –  Code Of Conduct