Professional Window Lock Repair and Replacements
Have you noticed a change in how your window lock feels? Is it not locking like it should? Are you worried about the security of your home?
If you've spotted an issue with your window lock, it might be time to look at repairing or replacing it. Work with Millennium Locksmiths today and protect your home.
It's not everyday that we think about the locks in our home. In the rare case that we do, it's usually because we've found an issue with them. Worry starts to creep into our mind and we suddenly fear the possibility of being broken into. Window Locks are important to any home's security as it's often something burglars will try and spot. At the end of the day, the locks on our windows and doors are one of the only things that keep out trespassers looking to make quick money. It's important for any homeowner to protect their property, and locks have the ability to do that.
If you've ever considered improve the level of security in your home, window locks are a great place to start. A study shows that 23% of burglars gain entrance through a first-floor window. This is a huge concern for those that have a broken window lock since it makes the job much easier for a potential burglar.
You may also live in a home where some windows don't have locks. Older toilet window are the most common type of windows to not have a lock, so it's a good idea to retrofit locks on them if possible. We would recommend that all windows in your home have locks in them, regardless of how small they are. A gap in your home's security can imply to a burglar that your property is a good opportunity for them to burgle. If a window can be forced open by a burglar, they will see that as an "in" to your home.
Millennium Locksmiths take pride in stocking many makes and types of cylinders and mechanisms as standard (dozens and dozens of them!), so we are able to complete 99% of jobs in a single visit. Occasionally a door mechanism is a special order part – in those circumstances please be reassured that we have overnight locks with which to secure the door so you can still use it whilst we wait for delivery of your specific part – usually just a few days.
I have an older window lock. What can I do?
Sash Window Locks are very common in older homes, usually consisting of an older frame that uses a mechanism to slide open. Old sash windows can become insecure of the lock fails due to age and overall wear and tear. If your home has sash windows, it's possible to replace the lock for a similar one in keeping with the style of window. No one wants a modern lock on an old window frame.
What can Millennium Locksmiths offer?
Fully mobile locksmith service
Genuine 24/7 emergency locksmith services
New window locks fitted
Additional property security for your garage, out buildings, doors and windows
Locks for access to lofts and other shared areas
99% of jobs completed on first visit
All parts and labour guaranteed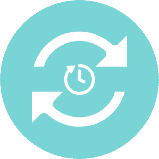 Quick Turnaround
Millennium are proud to complete 99% of our jobs on the same day. It's rare that a locksmith is able to repair a window lock on the same day of the first visit. We stock a range of mechanisms that are ready to be installed. No waiting, no fuss!
This is reassuring for those that are left with a front door that they can't lock, as broken window locks can leave a home vulnerable
In the rare event that we're unable to finish the job on the same day, we're able to fit a secure overnight lock to keep you safe, and then complete the job as soon as the parts are available.