Looking for a Locksmith in Buckingham, Berkshire or Hertfordshire ?  Call Tim, your local locksmith on 01494 718686.
We are a family run business with experienced Locksmiths local to you.
Fast and affordable 24 hours, 7 days a week Locksmith service.
As well as the major towns mentioned we offer our expert Locksmith services in all the towns and villages within 20 miles of Great Missenden. We cover all the towns and villages within this coverage area and pride ourselves on a fast, efficient and reliable service.  A local locksmith for our local community.  Call us now 01494 718686.
Emergency Locksmith and Security Expert in Buckinghamshire from Millennium Locksmiths
Locks Opened, Fitted and Replaced.
Residential & Industrial Premises
All Postcodes In Buckinghamshire
All Lock Changes
UPVC Door Repairs
Guaranteed Entry
Fully Covered By Insurance for your comfort
Call 24 Hours 365 days a Year
Your efficient Buckinghamshire Locksmith Professional for any lock trouble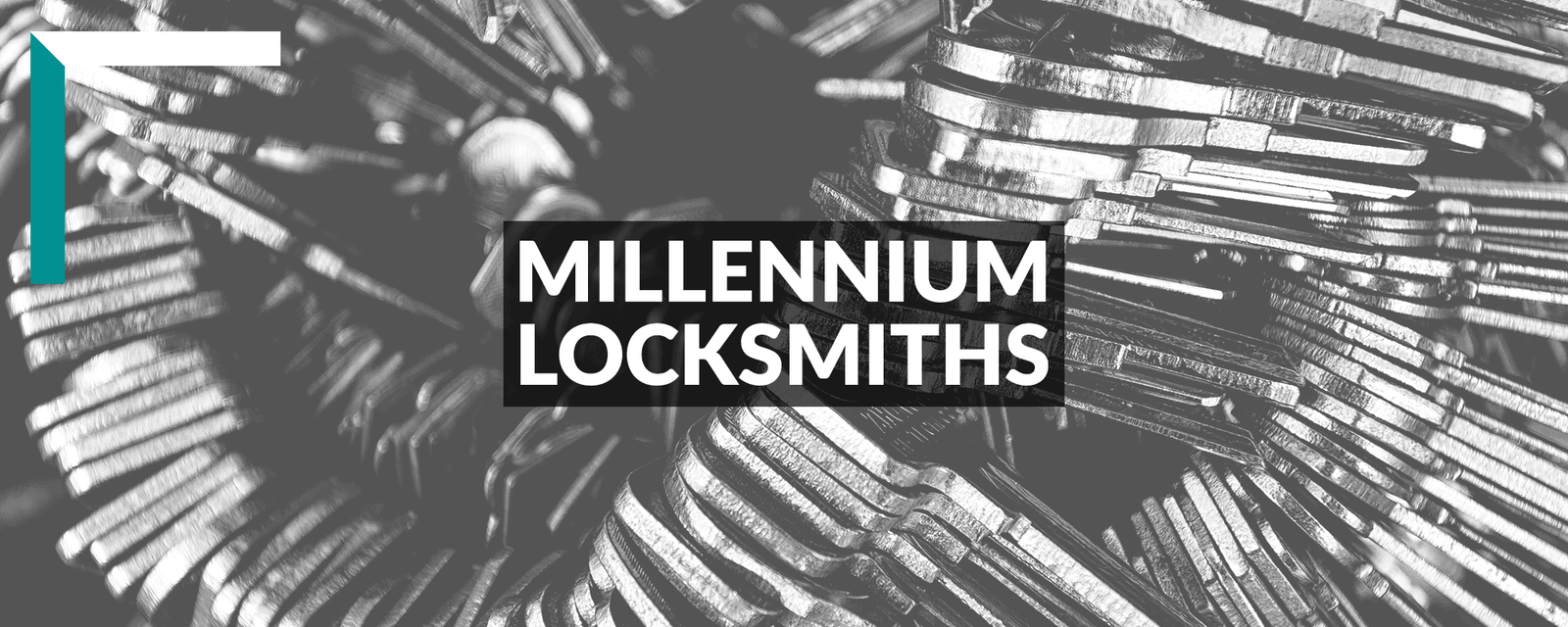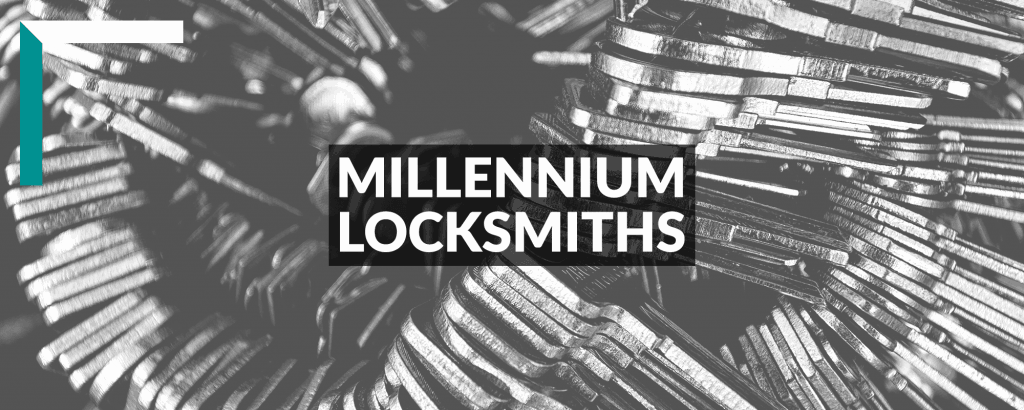 Whatever your lock situation we've got the answer. We handle various lock trouble twenty-four hours a day, 365 days a year. From emergency access to the installing of high- quality security and safety locking mechanisms. We have you covered.
In case you have an issue with a lock you need a professional locksmith who can deal with your lock issue swiftly. We stock one of the biggest ranges of locks available from the more conventional to the most up-to-date locks out there. If you want something on a budget or looking to achieve high security with all the industry leading brands then Millennium Locksmiths will help.
What we can guarantee is that you will get an established service from an expert Buckinghamshire locksmith who specialises in dealing with any manner of lock issue. We will take the difficulty out of all of your commercial and residential lock troubles.
Phone Millennium Locksmiths Buckinghamshire on 01494 718686
When you experience a problem with your locks, you want to know that you have a locksmith you can trust. Our fully trained locksmiths work around Buckinghamshire 24×7 to help you resolve any lock matter speedily. We operate a 24- hour emergency locksmith service in addition to all the services for example lock changes and fitting. When you're needing an established locksmith professional for every lock matter you should definitely make contact with Millennium Locksmiths Tel:01494 718686.
Call Your 24- hours emergency Locksmith Professional
Need to locate a 24- hour emergency locksmith professional service in Buckinghamshire you know can have faith in? Found yourself locked out of your home or business? Don't want to pay for high priced emergency call outs to help you with your property or home? With our superb, skilled and local company in Buckinghamshire, you have the most effective answer company and you are in safe hands. We know all about the bother and emotional stress associated with a lockout, burglary or key breakage. That's the reason our exceptional quality solution offers to supply very affordable, higher- quality, Locksmith services speedily. You want to know that whenever you have your local professional locksmith in Buckinghamshire you're getting the best security, service and quality. We understand that you wish to gain access to your property in an effective and timely manner and without causing any damages. That is why numerous clients have faith in us to fix all their lock issues, lockout and lost key situations.
Why Speak To Millennium Locksmiths?
Millennium Locksmiths give you a 24- hours locksmith solution that covers Buckinghamshire and also the adjacent locations every day of the year and we also deal with lots of different lock fitting, entrance door opening and security products and services. We can offer complete security help and advice along with supplying exact estimates for smaller sized jobs on the phone. Recommending security enhancements for example high- security locks on all the entry points on your property whether it's residential or commercial. We can install an increased security 5 lever mortise locking mechanism to enable you to be in accordance with your insurance policy. There is no job too big for Millennium Locksmiths, so if you have snapped a key in your locking mechanism or maybe your house was burgled therefore you need to have all of your locks replaced in the midst of night, Millennium Locksmiths Buckinghamshire would be the supplier you'll need. Having a tight-knit group of top quality locksmiths operating relentlessly to provide a fantastic 24 / 7 service, our local Buckinghamshire Locksmiths are proud of the security solutions we offer our clients whether or not the property is commercial or residential, regardless of if the job is completed at 11 am or 1 am we pride ourselves on good customer service and experienced security upgrades. Speak to Millennium Locksmiths right away and we can supply a quick, sensible and inexpensive security solution for the property.
Garage Door Locks and Protection
Garages are usually forgotten Overlooking exactly how much value is in there is certainly common as the items which assemble there expand through the years. For the team at Millennium Locksmiths, protecting your property is necessary as every lock and security feature in place might help enhance the overall security of your house.
In terms of garage area locks, usually we come across several prevalent kinds, and it's likely that you have one of them on your garage doors. T- handle locks, usually seen on the metal type of garage doors, if they're of a good quality and working effectively, these are the type of locks that the Millennium Locksmith group suggests. They have got challenging to replicate keys and the whole locking mechanism make them hard to break by force.
You can even have deadbolt locks fitted on your garage doors. They are often side fitted to obtain the most beneficial security and easy access. They can be excellent for garage area security if you have a high-quality locking mechanism, in working condition. Phone a nearby garage lock installers in Buckinghamshire and learn how we will assist you to secure your garage.
Lock Upgrades and Maintenance
The need for ensuring your locks are operational and that the security which they provide is retained to the highest level, needless to say, is obvious. The team at Millennium Locksmiths wish to offer a gentle prompt of how to make sure that your locks are constantly maintained in the absolute best way, minimising wear and tear, making certain that your lock endures for years to come.
An important thing to make certain would be that the setup of the locking mechanism is carried out correctly, should you need assistance for your lock instalment don't hesitate to get in touch with us whenever you want. We can easily arrange for a fast and simple lock instalment at any given time which fits into your schedule, which means your new lock installation will be performed to perfection and anytime you like. An inadequately fitted locking mechanism will compromise both the security it gives you and also increases the potential risk of the lock malfunctioning after just a brief period of usage. So be sure that your locks are installed by way of a nearest professional, and if you ever need to contact one extremely fast, speak to us!
The next thing is the keys. When a new lock is installed, you typically get a pair of keys to go with it, the unique keys for any locking mechanism are usually up to the same exact standard as the locking mechanism. So make sure you get locks produced by recognised and respected brand names.
Whether it be an upgrade to locks on your own front door, back door, side door, patio door or bi-fold doors – Millennium Locksmiths Buckinghamshire can provide good quality locks, from big companies to keep your premises protected.
Door Bolts Installation
When it comes to your door security measures both at home and at your workplace, there's the standard deadbolt that could generally act as formidable security from attack. This is especially important for the entrances to your property which might be concealed from view.
Your nearby Millennium Locksmith can, of course, aid you with the speedy fitting of superior- quality deadbolts for almost any, and all your entrance doors should you require it, having the job finished is as fast as calling and arranging a time.
Opportunistic criminals and possible crooks will often be put off by additional deadbolts on the doorway. So ensuring you've got various points of locking on your door, also acts as a strong deterrent in such cases. Millennium Locksmiths recommend deadbolts as the most straightforward, most straightforward, but also effective methods for home protection.
The skilled instalment is necessary for any locking mechanism to have the optimum ability to protect, along with only tried, tested and trustworthy lock brands in stock. Your deadbolts will be guaranteed up to the highest possible standard.
Protection and security of your business premise
Millennium Locksmiths understand that one of the primary reasons for worry and anxiety among small business owners would be the protection of the property when it is left unattended. This especially true for business owners who have computers, office equipment or precious stock on their property. To ensure you have the most beneficial security measures set up, keeping the possessions safeguarded, but which will keep you in keeping with your insurance coverage along with allowing you to get to sleep without worry, get in touch with
Each work environment differs, and also the risks of every area vary tremendously dependant upon a variety of components, something which can cause misunderstanding should you be looking to instate an excellent security solution for your business property. By talking to an honest locksmith, you won't just gain a superior understanding of your security position but will also obtain the assistance you need to keep your building safeguarded to the highest levels.
Telephoning your local locksmith professional today is the initial step to making sure you keep your property and goods protected 24 / 7, no matter your working hours.
Anti- Snap Cylinder Locks
To gain access to your home thieves will frequently use a procedure generally known as "lock snapping". A method which several residences in the united kingdom at the moment are vulnerable to. With this technique, the burglar does not need any kind of high priced or special instruments which is the primary reason it is actually becoming such a commonly utilised approach to entering someone's property.
The lock snapping method is employed in about one-third of home invasions in the UK. The way it works is simply by exploiting a weak point in the typical cylinder locking mechanism, so this means that it may take less than 15 seconds for someone who has learned the method to achieve access. It's also a relatively noiseless method of performing a break in. The difficulty with the regular door lock has been known to Millennium Locksmiths as well as the security industry for a long time, however, there appears to be fairly low awareness among the community and the general public unless they have sustained this type of break-in.
Millennium Locksmiths Buckinghamshire can upgrade and fit anti- snap locks to any, or all, of your external entrance doors.
Don't Panic!
Snapped your key in the lock barrel? Left your keys in your home and you are obviously locked out? Don't panic just yet! Millennium Locksmiths have a professional, expert and affordable local locksmith nearby in Buckinghamshire. Call 01494 718686 and we will be on our way to repair the problem.