Looking for a Locksmith in Slough, Farnham Royal, Burnham, Taplow, Stoke Poges, Dorney, Windsor, Cookham, Wooburn Green, Gerrards Cross and all surrounding areas?
Contact Tim, your local locksmith on 01753 257796.
We are a family run business with experienced Locksmiths local to Slough.
Fast and affordable 24 hour / 7 days a week Locksmith services.  Call now on 01753 257796.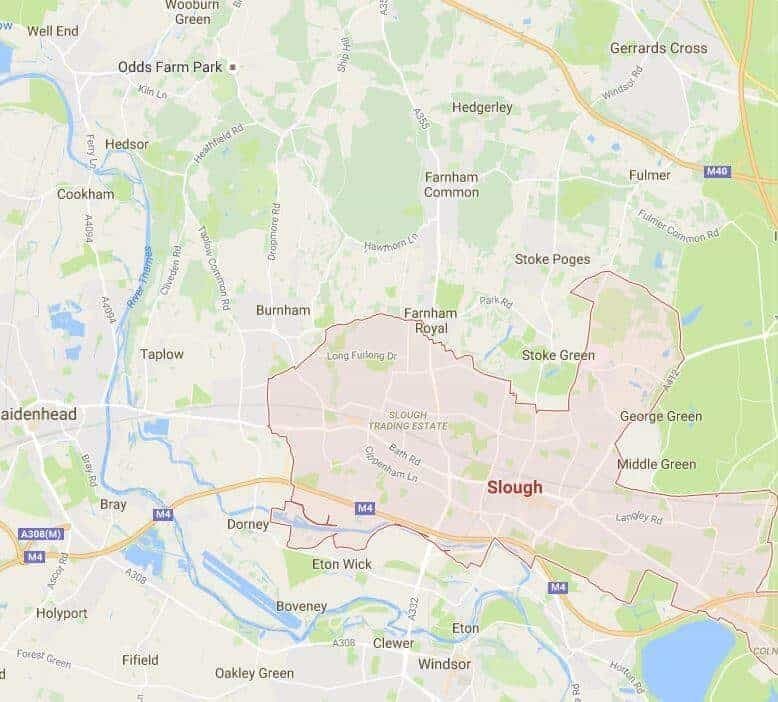 Emergency Locksmith and Security Expert in Slough from Millennium Locksmiths
• Locks Opened, Fixed and Upgraded.
• Residential & Business Premises
• All SL Postcodes
• All Lock Changes
• UPVC Door Repairs
• Guaranteed Entry
• Fully Covered By Insurance for your comfort
• Call 24 / 7 365 days a Year
Your dependable Local Locksmith for virtually any lock problem!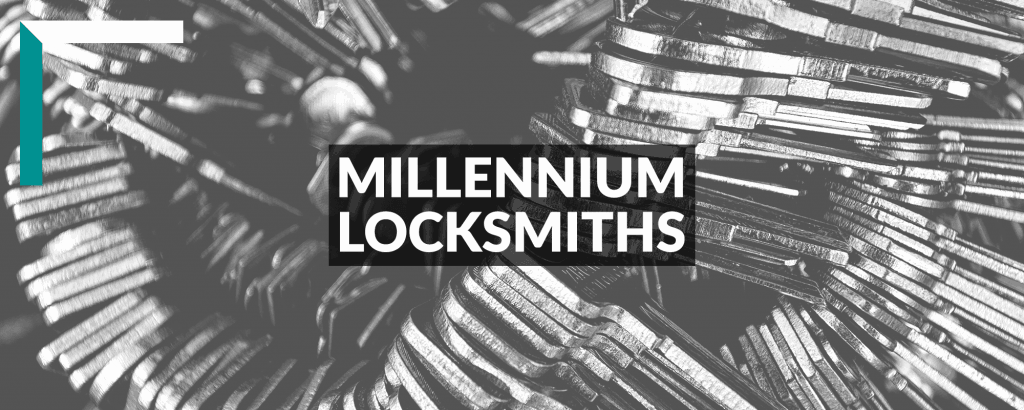 Whatever your problem we've got the solution. We handle many different lock difficulties round the clock, 365 days a year. From emergency access to the installation of high- quality security locking mechanisms. We've you covered.
In case you have a problem with a lock you will need a locksmith that will repair your lock problem swiftly. We stock one of the greatest ranges of locks available from the more conventional to the most advanced locks available on the market. If you want something on a budget or wanting to achieve high security with the industry-leading brand names then Millennium Locksmiths will help.
What we can promise is you get a professional service from an expert Slough locksmith professional who specialises in dealing with any manner of lock matter. We will take the annoyance out of all of your commercial and residential lock troubles.
Call Millennium Locksmiths Slough for a speedy resolution
When you experience lock problems you want to know that you have a locksmith you can depend on. Each of our fully trained locksmith professionals works close to Slough seven days a week to help you take care of any lock difficulty fast. We manage a 24- hour emergency locksmith company in addition to all the services including lock changes and installation. If you would like a skilled locksmith for virtually every lock matter make sure you get in touch with Millennium Locksmiths – 01753 257796
Call your 24 hours emergency locksmith
Need to locate a 24- hr emergency locksmith service in 01753 257796 you know can trust? Found yourself locked out of your home or workplace? Don't want to pay money for pricey emergency call outs to help you into your property? With our superb, skilled and local service in Slough, you will have the most effective answer service and you are in dependable hands. We all know all about the inconvenience and stress associated with a lockout, robbery or key breakage. That is why our outstanding quality solution promises to deliver very affordable, higher- quality, Locksmith services fast. You want to know anytime you have any local professional locksmith in 01753 257796 you're acquiring the finest security, service and quality. We know that you want to get into your residence in an efficient and timely manner and without causing any damage. For this reason, countless customers have confidence in us to fix all of their lock problems, lockout and lost key difficulties.
Why Get In Touch With Millennium Locksmiths?
Millennium Locksmiths give you a 24- hours locksmith service that covers Slough and the adjoining areas each and every day of the year and we also deal with all types of lock installation, door opening and security products and solutions. We can provide all-encompassing security and safety information as well as offer accurate quotations for small jobs on the telephone. Providing security improvements including high- security locks on the many entry points on your property whether it's commercial or residential. We are able to install a high security five lever mortise locking mechanism to enable you to be consistent with your insurance policy. There is absolutely no job too big for Millennium Locksmiths, so if you have snapped a key in your locking mechanism or perhaps your house has been burgled therefore you need to have every one of your locks replaced in the middle of the night, Millennium Locksmiths Slough is the supplier you should have. Having a tight-knit team of high-quality locksmiths working tirelessly to deliver an outstanding twenty-four-hour-a-day service, our nearby Slough Locksmiths are proud of the security solutions we provide our clients whether or not the property is commercial or home, whether or not the work is done at 11 am or 1 am we pride ourselves on superior customer service and experienced security upgrades. So call Millennium Locksmiths immediately and we can provide a quick, sensible and economical security resolution for the home.
Garage Door Locks and Protection
Garages tend to be forgotten Forgetting precisely how much value is in there is common as the items which accumulate there grow throughout the years. For the workforce at Millennium Locksmiths, securing all of your property is important as each and every lock and security element in place will help improve the overall security of your house.
With regards to garage area locks, normally we come across a couple of well-known kinds, and most likely you may have one of them on your own garage doors. T-handle locks, frequently seen on the metal type of garage door, if they're of a good quality and working properly, those are the version of locks that the Millennium Locksmith workforce recommends. They've got tricky to replicate keys and also the complete locking mechanism cause them to be hard to break by force.
You can also have deadbolt locks fitted for one's garage door. They are often side fitted to obtain the very best security and access. They're great for garage area security should you have a top quality locking mechanism, in working condition. Call a nearby garage lock fitters in Slough and determine the way we can help you secure your garage.
Lock Upgrades and Maintenance
The importance of making sure your locks are operational and that the security which they provide you with is retained to the maximum level, naturally, is obvious. The team at Millennium Locksmiths wish to offer a delicate reminder of precisely how to make certain your locks are always kept in the absolute best way, reducing depreciation, ensuring that your lock lasts for years to come.
The first thing to ensure is that the setup of the lock is carried out correctly if you need any help with the upgrading or maintenance of your locks then don't hesitate to get in touch with us. We can arrange for an easy and quick lock instalment at a time which works for your schedule, and therefore your lock installation will be performed properly and anytime you like. An inadequately installed locking mechanism will compromise both the security it offers along with enhancing the potential risk of the locking mechanism malfunctioning after just a short period of utilisation. To ensure that your locks are fitted by way of a local specialist, and if you have to get hold of one extremely fast, get hold of us!
The second thing will be the keys. Any time a new locking mechanism is fitted, you usually get a pair of keys to go with it, the unique keys for any locking mechanism are generally up to the very same standard as the locking mechanism. To ensure that you get locks manufactured by recognised and reputable manufacturers.
Whether it is an upgrade to locks within your front door, back door, side door, patio door or bi-fold doors – Millennium Locksmiths Slough provides the best locks, from famous labels to keep the property secure and safe.
Door Bolts Installation
When it comes to your door security both at home and at work, there is the normal deadbolt that can generally act as strong security against a breach. This is particularly significant for the entrances to your residence that may be hidden from sight.
A local Millennium Locksmith can, of course, aid you with the speedy installation of high-quality deadbolts for just about any, and all your entrance doors should you require it, getting the job done is as fast as phoning and organising a time.
Opportunistic thieves and potential crooks will often be put off by supplemental deadbolts on the doorway. So ensuring you've got various points of locking on your door, also acts as a powerful deterrent in these cases. Millennium Locksmiths strongly suggest deadbolts as the easiest, most straightforward, but also an effective method of home protection.
Skilled installation is essential for any lock to have the optimum capacity to protect, together with only tried, tested and trusted lock makes in stock. Your deadbolts are going to be guaranteed to the highest standard.
Safeguards and security on your company property
Millennium Locksmiths understand that one of the primary causes for worry and concern amongst business owners would be the protection of their building when it is left unattended. This particularly so for business owners who keep computers, office equipment or invaluable inventory within their property. To make sure you have the most effective security measures in place, keeping the valuable items safe, but which keeps you in accordance with your insurance coverage along with assisting you to get to sleep without the need of worry, speak to our team on: 01753 257796
Every workplace is unique, and the risks of each spot vary tremendously depending on an array of factors, something which can cause confusion if you're looking to instate a good security solution in your commercial property. By referring to an honest professional locksmith, you won't just acquire a decent comprehension of your own security situation but will also find the assistance you need to keep the building secure.
Calling the local locksmith professional today is the first task of making sure you keep your property and goods secure day and night, in spite of your working hours.
Anti-Snap Cylinder Locks
To get into your premises thieves will frequently make use of a technique identified as "lock snapping". An approach which many properties within the UK are actually at risk from. Using this approach, the criminal does not need any kind of costly or expert tools which is the primary reason it is getting to be such a commonly utilised approach to break into someone's home.
The lock snapping approach is employed in about 1 / 3 of all home invasions in England and Wales. The actual way it works is as simple as manipulating a weak point in the typical cylinder locking mechanism, so this means that it can take less than 15 seconds for a person who has acquired the procedure to achieve access. It is also a comparatively noiseless technique of conducting a break in. The situation with the standard door lock has been known to Millennium Locksmiths as well as the security industry for many years, yet still, there appears to be comparatively low awareness amongst the local community and the public except if they may have sustained this sort of break-in.
Millennium Locksmith Slough can upgrade and fit anti- snap locks to any, or all, of your exterior entry doors.
Don't Panic!
Snapped your key in the lock barrel? Left your keys in your home and you are locked out? Don't freak out yet! Millennium Locksmiths have a professional, expert and affordable local locksmith in your area in Slough. Contact us on 01753 257796 and we will be on our way to fix the problem.