Locksmith Windsor – Millennium Locksmiths
When you move into a new home there are always important safety measures you should take when it comes to making sure only you and those who you trust have access to your home. The first question you should ask yourself once you've moved into your new home shouldn't be where's the kettle? But how many other people have keys to your new home? Do you know how many people have access to your home? If you are worried about the safety of your home then enquire with Expert Locksmith Windsor and find out more about our services.
This is a question millions of people might take for granted and the fact is that unless of course, you've got the locks on your home changed as soon as you move in, you won't know how many people have copies of your keys.
In case you are looking for a reliable and responsible professional locksmith to assist you in securing your home by replacing the locks, then Millennium is your best option for you. Call for any locksmith enquiries on 07966 233092 or go to our website to find out more about Reliable Locksmiths In Windsor
A property is going to be one of the greatest purchases you might undertake in their lifetime and making payments on the mortgage on a monthly basis including contents insurance might be redundant if you don't take simple measures towards guaranteeing the essential protection of your house.
The reality is that if your locks of your home have not been changed in a long time there are the prospects for there to be more duplicates of keys than just those in your possession. It could be that the past property owners had given a set to a family friend or even the next door neighbour, most likely the estate agent has a set or perhaps a number of workmen and cleaners too. The list may well be endless and although a few sets of keys might be lost, never to be found again, it doesn't mean that changing locks won't be your initial priority. You never know how stray keys are going to be found and used, and just how they're going to be taken and used for an unacceptable purpose like burglaries.
Regrettably, in times of recession, there generally is an equivalent increase in the number of break-ins because of opportunists finding careless holes left in home security measure plans. Any time a desperate individual comes across a couple of house keys, who's to say they won't use them to get into your property?
A thing that may very well shock many individuals is that lots of homes which were developed recently and even a few decades ago are that the majority of developers have master keys to the entire housing estate. The builders give site builders easy access to every single house in the development with a single key to perform their job because it's quicker to use one key to work on numerous homes than carrying 30  to 40  keys. There is typically tight security measures around the use and accessibility of the keys but how many keys slip through the net?
Millennium recommends for total assurance should be to have all the locks replaced or set to a new key. Assurance can give you assurance so rest easy knowing that only you and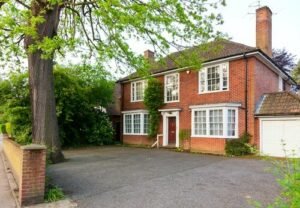 your family have accessibility to your beloved home.
The security of your family members, your property, as well as your valuables, needs to be a number one priority when our families and personal belongings can be exposed to harm inside our own homes. Modifying the locks when moving into a brand new house should really be a number one priority when it comes protecting the security of your home.
Check out Millennium Locksmiths which are a proven private family company who pride themselves on supplying a fantastic service. Our company is a Checkatrade, Trading Standards and Which? Reliable Trader approved company. With all of our locksmiths being DBS (previously CRB) checked and approved. We are able to supply an extensive service which will secure your belongings both securely and safely; providing you with reassurance and complete satisfaction for your household.
Has this informative article helped let you know on the safety at your house? When you have realised the importance of replacing the locks at your house then contact the best and responsible locksmith professional that will help protect your property. Give Millennium a call for any locksmith professional questions on 07966 233092 or see our website for more information – Locksmith Windsor