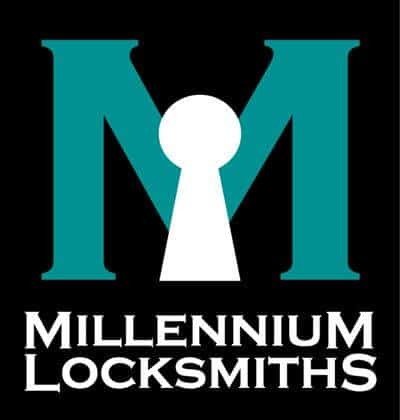 Hemel Hempstead Locksmiths
Skilled Locksmith Companies In Hemel Hempstead
Thanks for visiting Millennium Locksmiths. We are an independent, family-owned company that specialises in home and industrial locksmith services in Hemel Hempstead. We have the capacity to use every possible strategy to get you out or into your office or home. With our emergency locksmith service, our qualified professionals will arrive at your place in a few minutes of you getting in touch with us and deliver a speedy and trustworthy lockout service.
For additional details on our 24 hour emergency professional locksmith service in Hemel Hempstead please telephone
07966233092
It really is extremely hard to have peace of mind, comfort and confidence if you haven't yet fitted relevant security equipment in your own home or business to defend against criminals. Our skilled and fully qualified professionals will help you add the most suitable locks and home security system for your building.
With our service, you'll be able to enjoy your night sleep well-aware that your office and home are safe. Studies show that obtaining correct security locks tremendously diminishes physical harm and loss of property to criminals. An improved security system at the office will lead to increasing workforce productivity mainly because it instils professionalism, reliability and helps to make the work environment much more comfortable.
For additional details on our domestic or commercial building professional locksmith solutions in Hemel Hempstead please telephone 07966233092
Qualified local locksmith professionals
Our professional, knowledgeable and licensed staff are passionate about providing reliable and economical locksmith expert services to our clients. In the event you have to have locksmith providers in Hemel Hempstead, even by scheduled appointment, our specialists are normally available to come to your home or company to supply our locksmiths are situated throughout the region consequently they are local to Hemel Hempstead.
Having professionals living in the local community in which we do business is helpful to our clientele in 2 ways. Firstly, whenever you call requesting an emergency locksmith provider, we won't keep you patiently waiting. The specialist local to you should come to your destination inside a half-hour and fix any issues you could be having to deal with.
Next, using nearby locksmiths means that we do not accumulate sizeable travelling costs when visiting handle your requirements. We pass these savings on to you, the customer. That way, employing our company guarantees you a fast, dependable and price effective locksmith solution. When you require to install or fix your locks in order to guarantee the protection of your family members, workforce and premises, just give us a call.
24 hr professional locksmith companies in Hemel Hempstead
Looking for emergency 24 hr professional locksmith expert services in Hemel Hempstead? Well, search no more – you've come to the right place. Millennium Locksmiths supplies an around the clock lockout solution with specialist technicians all over the Hemel Hempstead area. Let's face it, you cannot guess when you'll require an emergency 24-hours locksmith service, simply because things just occur. It Is quite infuriating to end up being locked out of your home late into the night time when the one thing you want to do is get inside and relax following a long day's work. It truly is infuriating if the entry locks on your store begin to act up and don't open after work hours, delaying you getting home or prior to the working day will start, reducing your trading time.
When either of these distressing predicaments develops, don't stress or feel concerned. Give us a call and we will instantly dispatch a professional specialist who will solve the situation and remove the matter in minutes. No matter what time of day or night that you'll need our services, our locksmith professionals are accessible 24-hrs / 7 days a week, which include during week-ends and bank holidays.
Home locked out companies
Should you lock oneself in or outside of the home, the next action to do shouldn't be breaking a window or getting wedged hoping to get through the cat flap. Purely contact us and our professional locksmith will undoubtedly be on hand to resolve the situation in an easy and efficient manner. You shouldn't damage your property's security and safety due to the fact you've been shut out. At Millennium Locksmiths, we've got various suitable strategies at our fingertips and after checking out your locks we'll begin using a method that will experience minimal resistance and ensure that your residence is not going to suffer any damage using this method.
Commercial locked out professional services
For anyone locked out of your place of work, you can't afford to have to terminate a day's business. Merely contact us for the very best workplace and business lockout services in Hemel Hempstead and we will take care of the issue for you swiftly.
Changing locks
There are various good reasons that will prompt a homeowner or business owner to change locks. Should you have moved to a house that had been previously occupied by other people or family, you never know what sort of person got accessibility to the house keys of the property and replacing locks is a paramount in that case. Should your door locks and window locks are starting to show indication of wear, quite possibly it's time to replace them all. After all, they work tirelessly to guard family members and premises. Whatever your reason, make use of the experience of our locksmiths to complete the job in a professional way in order to maintain your security measures of your home and business at the maximum levels.
Lock installments
When locks go wrong or get damaged, it really is crucial that they are replaced adequately and at once to keep the house and property protected. Millennium Locksmiths qualified personnel can put in new locks to your residence and company so that you can relax certain that your particular locks will close and open just like you would want, and make sure the security of occupants and properties in your building.  Where pertinent we install "anti-snap" or often referred to as "anti-burglar" locks that are extremely difficult to penetrate.
Replacing Door & Window Handles
As well as the straightforward function of closing and opening your windows and doors the handles incorporate the security features as well.
For those who have a fault with your window or door handles it is inexpensive to swap them. We use the very best quality certified alternatives.
Outside your property security measures
Whether it be your garden shed, your garage or outbuildings – we usually fill up these locations with valuable tools or devices which might add up in cost. Make certain they're absolutely safe when using the newest locks and security and safety equipment.
All around your premises
A lot of family homes have access to the garden through the side entrance. Except for when efficiently secured they can be an alternative way for unwelcome visitors to gain access to your premises. A basic slide bolt or catch is not going to halt them. We have a choice of security methods to protect your side gateway, while not creating avoidable irritation for you personally when you wish to access through the gate.
Roller Shutters/ Security Shutters/ Grills & Entry Systems
However you secure your commercial, business or store premises, either with roller shutters, security shutters, grills or entry devices we're able to supply service when you might need entry as you are locked out.
We can also provide installment and enhancements to the existing security measures.
Locking mechanism repair service
You cannot stop your locks from faltering from time to time. In some cases it can be owing to vandalism, and often it can be just wear and tear on an old locking mechanism, but it might be possible to repair it rather than replace it and as a consequence lessen the effects those damages or injuries have on your business interest.
Our locksmiths are capable of doing more than just get a workplace or shop door open. When your locks are defective our locksmiths can fix them, in case your locks are worn out they're able to replace them with new locks.
We're going to keep you informed and advise you every step of the way, giving the options allowing you to make a knowledgeable decision. There is definitely not any hidden clauses or terms and conditions, just a sincere and crystal clear professional locksmith expert services.
Millennium Locksmiths – professional, accredited, reliable and economical locksmiths in Hemel Hempstead. Call for immediate service on 07966233092